About Creative Blossom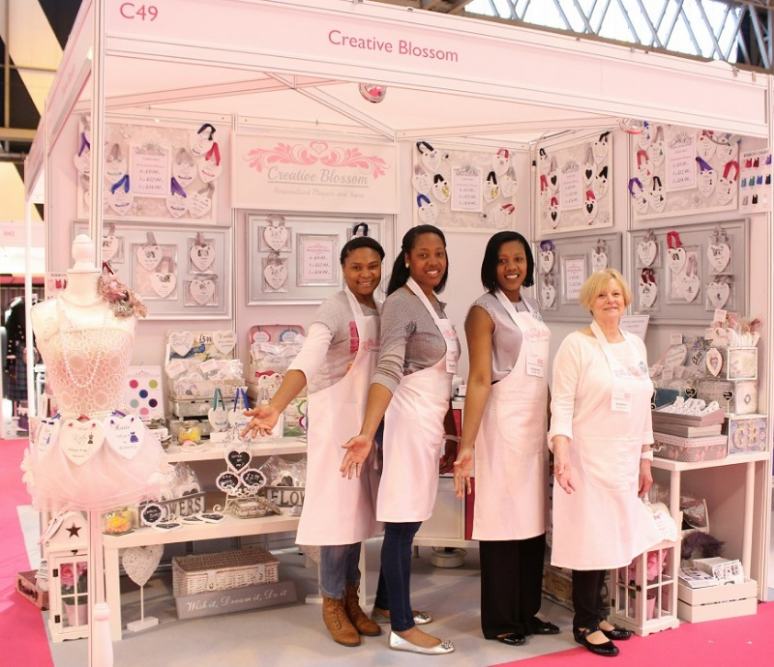 From humble beginnings in 2013 to the present day, Creative Blossom has surpassed my expectations as I've seen my business grow from strength to strength.
Like a flower my creativity just keeps on blossoming! Here I am (Tracy) second from the left at the N.E.C in 2015 selling handmade wooden plaques.
Working with all kinds of materials and coming up with original designs is something I can't live without. I am constantly pushing my design skills and ideas to new levels, resulting in unique originals you won't find elsewhere. A new string to my bow is now photography, so all the beautiful images you see on this website are attributed to me!
The care and dedication that goes into my work means that you will receive an item with a professional finish. I take pride in every order, to ensure the highest standards in quality are achieved before its dispatched. Get comfy and browse the Shop to view my work.